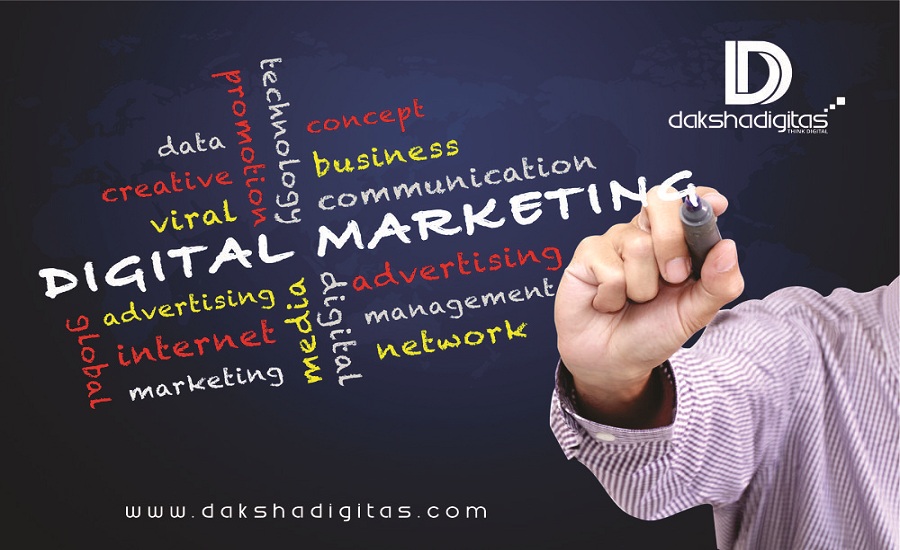 Stay Updated With Your Knowledge Of Digital Marketing With These Top 10 Digital Marketing Trends Of 2017.
While everyone is scrambling with their best game to have a piece of the online marketing pie, it is only the top player who understands every nook and corner of the digital marketing game, takes the lion's share.
Digital marketing is an art and a science. While on the one hand, a digital marketer needs to gauge the mood of the times, it is equally important for him to understand the upcoming trends in digital marketing, for which, there could be no precursor or prior trend.
So let's have a peek at the top ten digital marketing trends of the year 2017.
1. Growing Services Leads To A Growing Hunger:
Roughly in the period between 2010 and 2015, common channels of social media marketing used to be Facebook, Twitter, Pinterest and a few others. This trend was long stretched for almost half a decade. However, the decline of Twitter last year has signaled the rise of new media services in the social media sphere, which is a symptom of 'hunger.' A hunger for more emotive sources of content in social media netizens. However, not all digital marketing services have been able to extract the gold out of these opportunities.
2. People Need More Personalized Narratives In Their Content:
To put that in simpler words, people need more 'storytelling' when it comes to using a more effective advertising format. People are simply not satisfied if you are going to talk about your product in an old-fashioned way. Your marketing needs to be a more personalized form of storytelling.
3. Mobile As A Marketing Platform In Its Own Right:
While mobile has been an independent platform for the last more than half a decade, the trend saw a surge in 2017. Any website that wants to grab potential visitor's attention should do no lesser than have its own advertising policy for mobile devices with aspects of design, SEO, and compatibility tailored accordingly.
4. Growth In Audiovisual Content:
An average digital marketing company in India may not have taken a clue of this trend, but netizens in 2017 were reported to respond more to content that comes in the form of videos and audios. As a result, more and more websites have taken the route of embedded videos on their platforms to convey their message to prospective visitors.
5. All Hail Live Streaming:
While live streaming used to be a good idea limited to sporting events, now tutorials, educational videos, and even product promotion videos have taken this route to create a more 'living' content.
6. Decline Of Forceful Advertisement:
The growth of ad blockers is a clear sign of decline in the so-called 'push advertising.' This decline fits like a puzzle piece with the growth of a more content-oriented advertising methods.
7. E-mailing Newsletters On The Rise:
While considered a nuisance by some, many have found newsletters to be helpful in keeping them updated with their niches of interest. This trend has proven true especially in case of tech and related fields. However, a more personalized newsletter goes a long way than the one that is generically crafted.
8. Growth In Marketing Analytics Softwares:
With digital marketing gained a more grounds in 2017, allied technologies have also surged alongside. Digital marketing analytical softwares that calculate data points and present updated information about people's preferences have grown and are used by a relatively higher number of digital marketing services in India too.
9. Wearable devises Saw Rise In Popularity:
Advertising and marketing are collecting data and presenting to the consumer what he wants to know. The rise in wearable devices such as smart watches has helped to gain more data about consumer's choices, especially regarding health and nutrition.
10. Use Of AI In Predicting Marketing Strategies:
Also known as 'predictive intelligence,' once deployed can help your advertising grow many folds, especially regarding B2B and B2C marketing strategies. It has also been known to gain more sales leads than ordinary methods.
When you hire a digital marketing agency, the best way to go on about it is to gauge their awareness of these trends through their website.