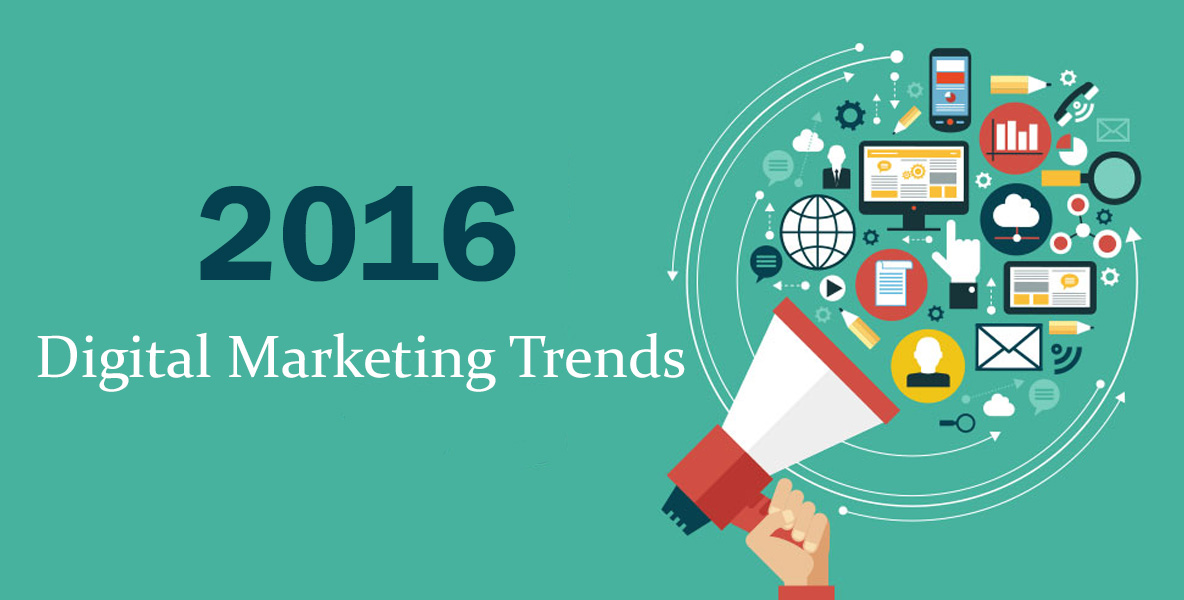 Latest Digital Marketing Trends of 2016
Online marketing has become much popular among the people in the past few years – all thanks go to the Smartphone's and social media network. Now, more and more businesses are heading towards digital marketing and why not? After all, this is the only way people can display their brand and promote their business products/services in front of the target audience.Digital marketing trends change every year and 2K16 is definitely not different than previous ones! Comply with the trends of 2016 and stay one step ahead of your business competitors.
Interactive Content – Time to get started now!
People will demand more interactive content in 2016. Interactive content is any content that keeps the potential audience engage and allow them to take some action, despite just reading and viewing it. Think of puzzles, calculators, quizzes, infographics, videos etc.
There are lots of reasons behind content should be interactive: it drives more traffic towards the business. And when executed well, it satisfies the customer's needs before asking them to take some action. This value directly re-directs the customers with your brand, long before you ask.
Competition – It's increasing!
The social media channels we're all addicted are set to cost a lot in the year 2016, as more and more businesses are turning towards digital marketing to gain the brand recognition and increase the popularity. In Google searches, more companies are competing for the same keywords, thus taking the channel efficiency down.
To succeed in this competition, you need to find an awesome combination of creativity and ad units that remain unaffected, no matter what happens. And for that, you can take the help of Google keyword planner to know where your business stands and what you have to focus on.
Video Ads – The latest buzz in digital marketing!
Now that Google has finally started accepting SERP based video ads, the video advertising to going to boom this year for sure! As we all know, YouTube act as a master behind playing video ads, the search engine Bing and much popular social site Facebook are also allowing people to add video segments on their platforms. Thus, we can see that the segment of video advertising is on the ladder of success, and if you're one of those marketers, you must seek what opportunity it has for you.
Personalization – It is much important to maintain one to one relationships!
With the awesome start of this year, personalization has become much more important than segmentation trends. Now, it is not at all limited to "Dear XYZ" in the mail. You have your customer's data in hand; you can maintain the relationships by dialing to each segment.
As a marketer, you must be aware of the products that attract to the segments most. With this much knowledge in hand, you can speak to them and ask what they want.
All these trends are sure to leave a strong mark in this year, and being as a marketer, you must take the benefit of opportunities that have been waiting for you! Look no further and start following these trends from today onwards to have a wonderful 2K16.