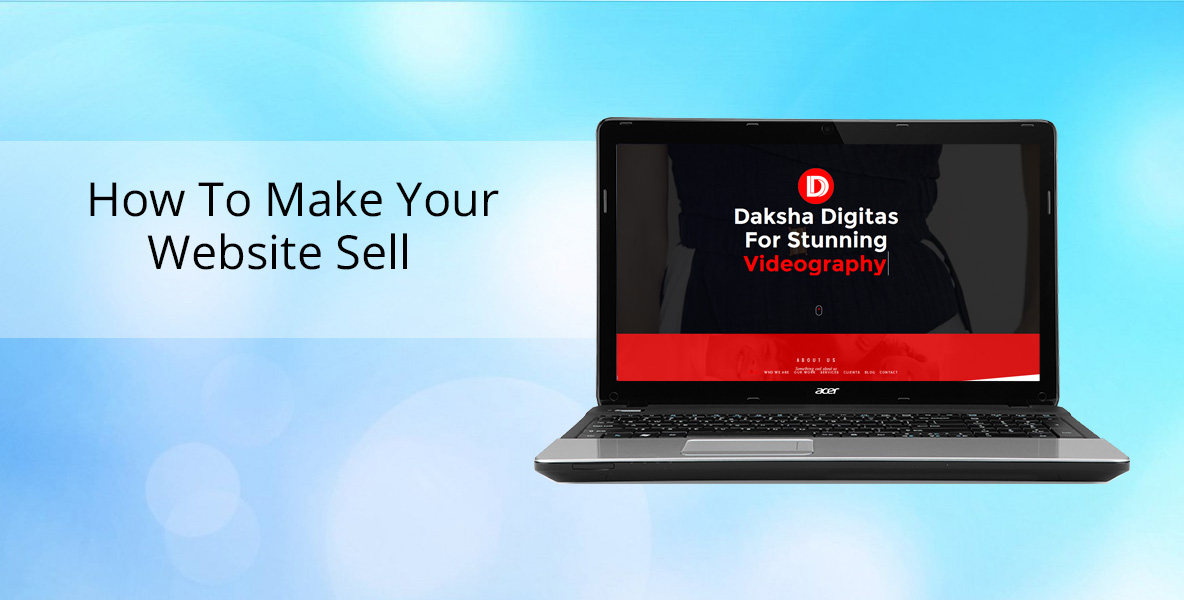 10 Actionable Best Tips: How To Make Your Website Sell
All the online businessmen, webmaster and even business tycoons want to know how to make their website sell more! There are several factors that impact the sales and revenues from online websites. Diagnosing all of them is crucial. While most of the users have a look at a website and within 5 seconds decide whether they will make a business deal or purchase with you or not! Have a look at the top 20 actionable tips:
Clear pricing details: A clear pricing information on your website gives the customer or visitor a fair idea whether you all within their budget or not. Without proper pricing page, a customer can get confused and you too, are not going to sell much.
Customer Confidence: Bring your customers into confidence that you are the right partner for them. You have the potential to deliver their requirements, bring quality, right prices, assured returns and easy cancellation or return policies.
A neat looking website: Architecture that lacks balance, white spaces, has lots of distracting graphics and element is a big No from customer point of view. They are only going to hurt their eyes and decision to stick to you! Try to adapt to subtle and modern designs with latest trends from some expert developer that is neat and clean.
Having a unique website design brings an extra added advantage to your business. Using an easily available template, website design will make you look clone of other websites; be distinct and differentiate yourself and online business from others, especially customers.
The colour combination of your website leaves first impression on the audience mind. Keep the target audience gender, age, maturity, need and purchasing item in mind while filling colours. Colours are persuasive and influence the decision. Understand the psychology first and then take a plunge.
A slow loading website is a big turn off for quick moving customers. If your website fails in performing in this aspect, be sure that you have lost 50% of your customers, right from the start and the rest will move on soon. It will also affect your ranking. Read the blog tips to create fast loading web page.
Not only your website must look neat and tidy on popular browsers but also on a multitude of device. Cross check the look and performance on different browsers, devices and specially Smartphone.
Spelling errors, grammatical mistakes and spacing, alignment and improper alignments should be avoided. Just like people judge each other on the basis of looks, similarly they judge your website on the basis of content and looks.
Choice of keywords is crucial. Picking the right keywords is vital to get rid of bounce rate. Wrong keyword choice, though, will help you bring in traffic, tune in visitors and SEO but no conversion as you are providing wrong information and landing page.
Pop ups must have the option to get blocked and stop expecting them to stay on screen. They are never impressive and also avoid any sort of unwanted registration. It only promotes bouncing back of customers.
Though the actionable tips are beyond the scope of discussion here! Stay tuned for more information.